So I said I would post pics... here they are. This is our "new" Chrysler Town and Country.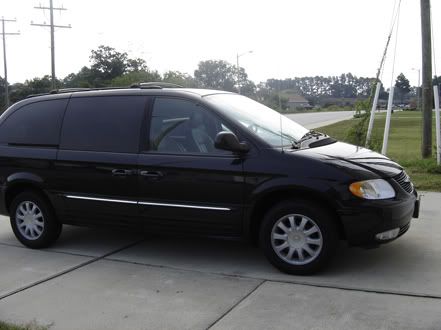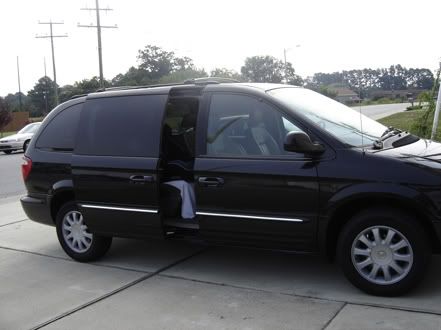 This is the door magically opening on its own. Well, I did have to push a button. How uncivilized. ;-)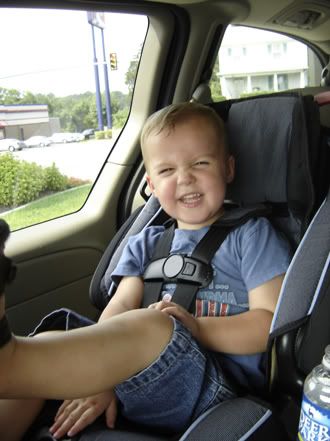 And this is Connor sitting in the lap of luxury. He loves the van because he can see out the windows. It's like a whole new world. We went over the high rise bridge the other day and I thought he might have an aneurysm. Poor kid has been denied all the wonders of this world.
Well, enough procrastinating. I need to clean the front room now. Ahhh! ~:-)